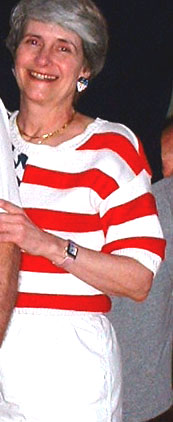 March 01, 2005
Greetings from San Francisco! They come by way of Los Angeles, Houston, Denver, Omaha, Lincoln (NE), and Gainesville.
After graduating from WPHS, I went to the University of Florida, where I got a degree in music (minors in history and invertebrate zoology). There followed a masters and Ph.D. (music history). After spending time on the faculty at a small Methodist college in Nebraska and at UC Riverside, and as a radio broadcaster, accountant, editor, and organist/choirmaster (not concurrently!!), I settled into my current profession of private music teaching. I have a studio in piano and historical instruments (harpsichord, clavichord, and virginal). In working with my various students, I discovered that my gift is teaching. I was surprised. I always had thought I was a researcher!
I continue to be a terrible singer, so I still don't venture into these waters! Occasionally, I play harpsichord gigs, particularly around Christmas (Handel's Messiah). This entails moving my instrument, which is always an exciting adventure. We haven't dropped it yet, but we've come close! I have done a great deal of writing: professional music journals, newspapers (concert reviews and sports), consumer magazines, ad copy, and so on, including a number of books of music.
I have two sons: Andy (30) and Matt (25). Andy lives in L.A., and Matt lives in this area.
My other main field of interest is needlework. I have had a marvelous time rediscovering what I started to learn at age 7 and adding not only to my stash of fabric, threads, and gadgets but to my store of techniques.
In addition to teaching music, I teach needlework. Currently I am teaching at the CATS consumer festivals (stitchingfestival.com). This year's sites are Nashville, Hershey, Burbank, and San Jose. If you're attending, please look me up! My professional name is Martha Beth Lewis. If you're a stitcher, you may have run across my articles in needlework magazines (JustCross Stitch is the magazine where a great deal of my work is published).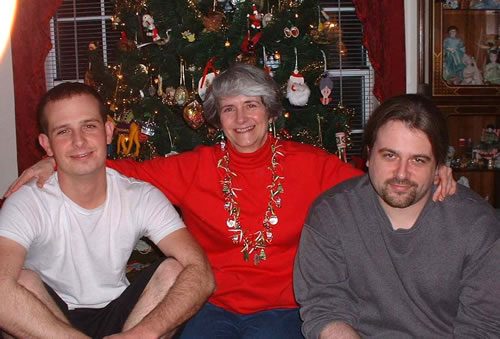 In my spare time-hah!-I read and partake of chocolate. I love football and sailing and am active in my church.
You're invited to my website (marthabeth.com). If you or anyone you know teaches privately, I think you'll find helpful information on music pedagogy and the business aspects of a private studio, including advertising and promotion (marthabeth.com/piano.html). There are QA files with teachers' questions. Follow the parent/student link on the piano page to material for parents (and grandparents!) with children taking private music lessons (consumer.html). In addition, there is information for adults studying piano. There's also a QA file here, with questions from parent/students. (Thinking about starting piano study? Start! Next year you'll be a year older, whether you can play the piano or not!) At needlework.html, you'll find lots about needlework. Other topics (chocolate, sailing, poodles, Advice from Mom, etc.) are linked from my front door. If you can't reach me at marbeth@comcast.net, I'm always available at marbeth@marthabeth.com.
500 words! See? I can write to spec!